If you've followed RLD long enough,

you know that I am heavily in favor of the Olympic-style point system

in which three points are distributed in every game. Many think this should be the way to go in the future as it's a better gage of how good a team is, rewarding those who get the job done in 60 minutes.
Well, this week I did some research as to how this point system would have played out in recent years. Since the lockout, six playoff teams would have missed the postseason, including one that reached the Stanley Cup final.
2005/06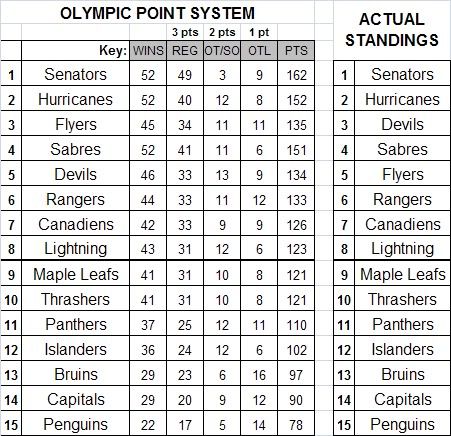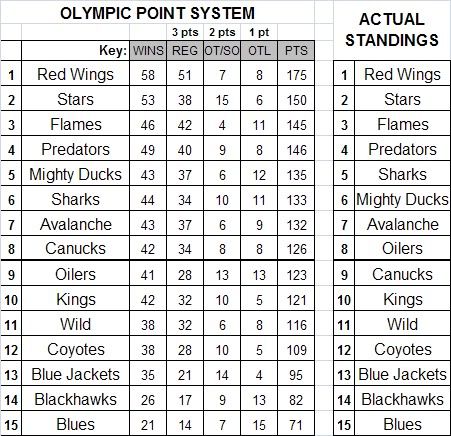 - You'll notice that the Flyers would have won the Atlantic Division, instead of New Jersey.
- Edmonton – the eventual conference champs – would have finished outside of the top eight in favor of the Canucks.
- Also, San Jose and Anaheim flipped as the five and six seeds.
2006/07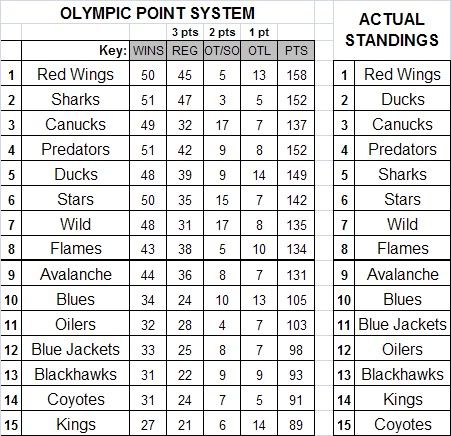 - Lots of shaking up in the Eastern Conference; most notably, the 10th-seeded Habs would have finished sixth.
- The Stanley Cup Champion Ducks finish fifth due to San Jose's heavy dose of regulation wins.
2007/08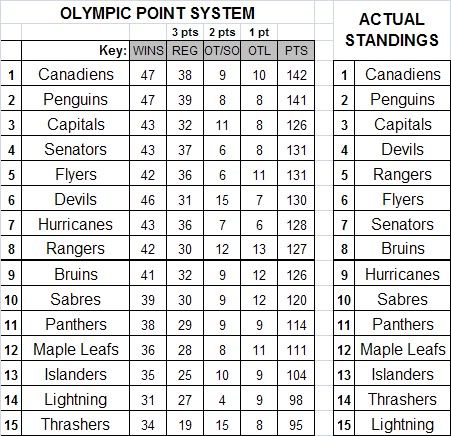 - Every first-round matchup would have been different in the East; the Senators and Flyers finish fourth and five, respectively, instead of seventh and sixth.
- Colorado and Calgary flipped as the six and seven seeds.
- Also, notice the Oilers' drop to 12th due to 19 (!) victories after regulation.
2008/09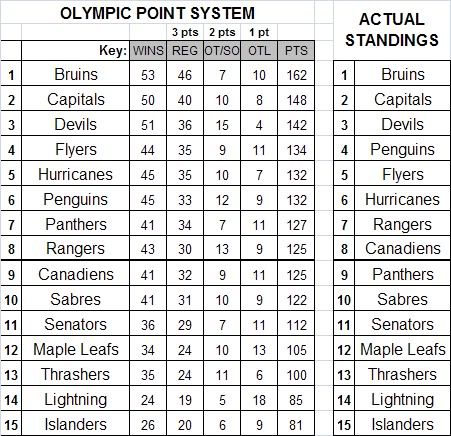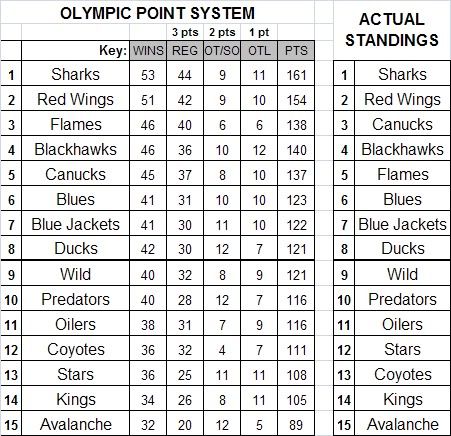 - The Stanley Cup Champion Penguins would have dipped to sixth in the East.
- Florida, who is still entrenched in a record-long playoff drought, would have sneaked in. They originally tied Montreal for the eight seed.
- Calgary would have won the Northwest Division over Vancouver.
2009/10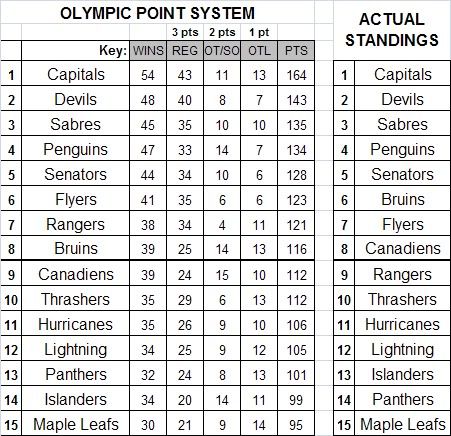 - The upset-minded Canadiens wouldn't have even made the playoffs, paving the way for the Rangers, who were knocked out in a shootout on the last day.
- Los Angeles and Nashville flipped as the six and seven seeds.
Graphs are RLD Illustration