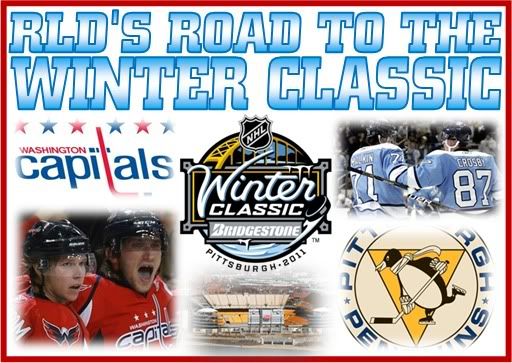 With each passing day, the hype surrounding this year's Winter Classic is building. HBO has helped this with their '24/7' feature documentary, along with the fact that the equally high-powered Penguins and Capitals are participating.
For the next 10 days here at RLD (starting tomorrow), we're going to cover different angles of the Winter Classic leading up to New Year's Day – including the rivalry between these teams, the featured star power, and the general state of this event. I have been credentialed for the game, and will be in Pittsburgh late next week from Dec. 29 through Jan. 1.
We hope you enjoy our coverage of the Winter Classic over the next week or two as it is set to be one of the biggest events this league has ever seen!