Every other Friday, we'll bring you an updated look at the candidates for the major awards around the league…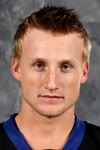 HART TROPHY
1. Sidney Crosby
Stats: 33 GP, 26 G, 28 A, 54 Pts, +14
Crosby continues at his torrid pace as his point streak has reached 20 games.
2. Steven Stamkos
Stats: 31 GP, 24 G, 20 A, 44 Pts, +7
Though his production hasn't been at an unworldly pace like earlier in the season, Stamkos has still been a key cog for Tampa Bay. He definitely had as Hart Trophy moment last weekend as he bailed out his team in Vancouver with the overtime winner. The early favorite for this award has some catching up to do to catch Crosby.
3. Pavel Datsyuk
Stats: 30 GP, 11 G, 26 A, 37 Pts, +10
Datsyuk has been one of the more dominant two-way players this year, and has 15 points in the last 10 games.
Other candidates: Tim Thomas, Brad Richards, Daniel Sedin
VEZINA TROPHY
1. Tim Thomas
Stats: 21 GP, 14-3-3, 1.63 GAA, .951 SV%, 5 SO
Before Thursday's loss in Montreal, Thomas hadn't lost in regulation on the road all year.
2. Carey Price
Stats: 29 GP, 18-9-2, 2.10 GAA, .930 SV%, 4 SO
One of the more telling statistics on Price's resume this season is not wins, goals-against, or shutouts; it's his .930 save percentage. When you play night in and night out like he does (similarly to the Lundqvists and Kiprusoffs), your save percentage can fall off a bit. But Price has been rock-solid for Montreal all year. It's one of the better stories of the first half.
3. Ondrej Pavelec
Stats: 21 GP, 10-6-3, 1.80 GAA, .943 SV%, 2 SO
Pavelec has jumped into this mix with his stellar play over the last month.
Other candidates: Jonathan Quick, Jaroslav Halak, Henrik Lundqvist
CALDER TROPHY
1. Logan Couture
Stats: 32 GP, 15 G, 7 A, 22 Pts, +7
San Jose's standout rookie is tied for the league lead with five game-winning goals.
2. Jeffrey Skinner
Stats: 30 GP, 8 G, 14 A, 22 Pts, -5
The early hype surrounding Skinner has been a bit subdued of late, but he is still second on Carolina in scoring behind Eric Staal.
3. Jordan Eberle
Stats: 31 GP, 9 G, 13 A, 22 Pts, -2
Back before the season, I stated that Eberle would be the best of the Oilers rookies this season; so far, he has been. Eberle's nine goals are third for rookies (behind Couture and Hall). He is also logging over 18 minutes of ice time per game, tops for rookie forwards. Eberle's skill has been seen first-hand on opening night and in a recent shootout. This kid is the real deal!
Other candidates: Sergei Bobrovsky, Kevin Shattenkirk, Taylor Hall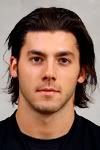 NORRIS TROPHY
1. Kris Letang
Stats: 33 GP, 5 G, 22 A, 27 Pts, +17
Sergei Gonchar? Who is Sergei Gonchar? Pens fans thought losing the Russian blueliner was going to have a big effect on the team, but his departure has allowed Letang to emerge as a top defenseman in the league. Letang has 27 points – second in the NHL for defensemen – and has made up for any growing pains Paul Martin or Zbynek Michalek have had getting acclimated in Pittsburgh.
2. Dustin Byfuglien
Stats: 33 GP, 11 G, 22 A, 33 Pts, +6
Big Buff's quick adjustment to the blueline is a big key to the Thrashers' first half success.
3. Nicklas Lidstrom
Stats: 30 GP, 7 G, 19 A, 26 Pts, +5
Lidstrom had two points in 11 games before Wednesday's hat trick. Is the future Hall of Famer back on track?
Other candidates: Zdeno Chara, Lubomir Visnovsky, John-Michael Liles

JACK ADAMS TROPHY
1. Craig Ramsay
Record: 17-11-5, 39 points, 6th Eastern Conference
Back in September, if you would have told me that the Thrashers would be one point behind the Capitals on Dec. 17, I wouldn't have believed you. But that is exactly the case as the Kovalchuk-less Thrashers have been the surprise team of the season. Ramsay is proving that he was the perfect fit for a young team like this one. If he keeps this up, Ramsay should be the Jack Adams favorite.
2. Guy Boucher
Record: 17-10-4, 38 points, 7th Eastern Conference
Atlanta is getting a lot of recognition, but Boucher's Bolts are also knocking on Washington's door.
3. Joe Sacco
Record: 17-10-4, 38 points, 5th Western Conference
Amid all of the injuries, Sacco once again has his Avalanche in playoff position; they're also the second-highest scoring team in the league.
Other candidates: Mike Babcock, Marc Crawford, Barry Trotz
Past entries:
Photos credit: NHL.com