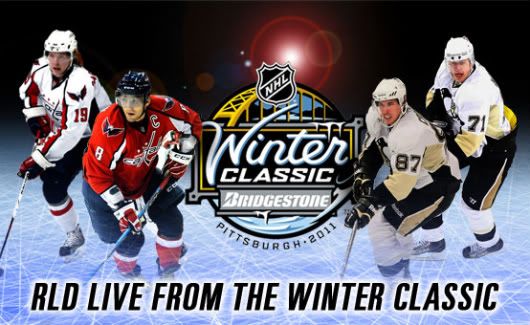 The biggest buzz here in Pittsburgh is the weather for Saturday's Winter Classic at Heinz Field. The talk of Crosby vs. Ovechkin surrounding the event has shifted to Mother Nature. At a press conference earlier today, NHL COO John Collins seemed confident that they'll be able to get the game in as scheduled.
"Weather is a part of the game's DNA, it's an outdoor game," Collins said. "We're going into this with the idea that we are going to play at 1 o'clock. We'll gather as much information as we possibly can. We fully expect to get the game in on Saturday."
As of Thursday afternoon, the forecast for Saturday is 49 degrees and rain. The Weather Channel says there's an 80 percent chance of rain, while other outlets say 100 percent.
"This is not simply a 1 p.m. puck-drop in an arena, and we're out in three hours," Collins said. "This could take a little while. The elements are part of the story, and part of what makes it great."
In the previous four outdoor NHL games, weather has had an impact one way or the other. In Edmonton in 2003, it was frigid. The debut of the Winter Classic in 2008 in Buffalo had a snow-globe-like atmosphere. The last two years, in Chicago and Boston, had presented weather threats, but they didn't linger late into the week like these have.
One issue come game-day is what to do with all the fans if the game is delayed for a long period of time. Do they wait it out? Do they exit the stadium, then re-enter? It's an interesting quandary the league is in.
"We've got lots of fans coming in from lots of different places just for this game who are expecting it to be played at one," Collins said. "Again, we have a lot of flexibility with our broadcast partners to make sure we can get this game played and get it in on Saturday."
A decision on the status of Saturday's contest likely won't be made too far ahead of time.
Photo credit: A.J. in Nashville