Every other Friday, we bring you an updated look at the rundown for the major awards around the league…
HART TROPHY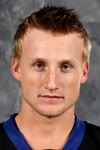 1. Steven Stamkos
Stats: 55 GP, 40 G, 33 A, 73 Pts, +12
Stamkos is pretty much on track to score 60 goals unless hits a dry spell. He's been scoring any way possible for the Bolts this season.
2. Brad Richards
Stats: 54 GP, 22 G, 39 A, 61 Pts, +5
Richards has definitely put together an MVP-caliber season for division-leading Dallas.
3. Sidney Crosby
Stats: 41 GP, 32 G, 34 A, 66 Pts, +20
With each passing week, it looks less likely that Crosby will be able to win the Hart; and that's a shame after his unbelievable first half.
Other candidates: Tim Thomas, The Sedins, Ryan Kesler
VEZINA TROPHY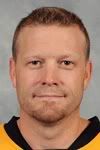 1. Tim Thomas
Stats: 38 GP, 26-6-6, 1.91 GAA, .942 SV%, 7 SO
Thomas surrendered six goals on Wednesday and his GAA 'ballooned' to 1.91. Yeah, the Vezina is his to lose at this point.
2. Pekka Rinne
Stats: 38 GP, 19-14-5, 2.08 GAA, .930 SV%, 4 SO
I don't know where Nashville would be without the stellar play from Rinne.
3. Roberto Luongo
Stats: 41 GP, 26-8-7, 2.23 GAA, .926 SV%, 3 SO
Vancouver's pillar in net keeps getting better as the season goes on; will that make a difference in the playoffs?
Other candidates: Jonas Hiller, Carey Price, Henrik Lundqvist, Jonathan Quick
CALDER TROPHY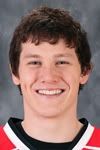 1. Jeff Skinner
Stats: 55 GP, 20 G, 23 A, 43 Pts, -1
Carolina's sensation has been stealing the spotlight from veterans like Eric Staal and Cam Ward. He leads all rookies with 43 points.
2. Logan Couture
Stats: 52 GP, 24 G, 12 A, 36 Pts, +13
Couture has arguably been San Jose's most important player this year, which virtually puts him in a dead-heat with Skinner.
3. Sergei Bobrovsky
Stats: 34 GP, 22-7-3, 2.48 GAA, .918 SV%
'Bob' has put together some fine games for the Flyers this season, but that shutout keeps eluding him.
Other candidates: Corey Crawford, Brad Marchand, Cam Fowler, Taylor Hall
NORRIS TROPHY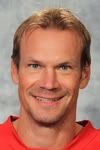 1. Nicklas Lidstrom
Stats: 54 GP, 11 G, 33 A, 44 Pts, -4
Will the NHL eventually name the Norris after Lidstrom? In what could be his last season, it seems like Lidstrom is getting a lot of the popular vote from around the league.
2. Zdeno Chara
Stats: 54 GP, 10 G, 19 A, 29 Pts, +22
Chara is logging just shy of 26 minutes a night for the Bruins, who look like the favorites to win their division.
3. Keith Yandle
Stats: 56 GP, 9 G, 37 A, 46 Pts, -3
Yandle put together a great January (17 points in 14 games) but has to keep that up to steal some votes from Lidstrom.
Other candidates: Kris Letang, Lubomir Visnovsky, Shea Weber
JACK ADAMS TROPHY
1. Guy Boucher
Record: 33-17-5, 71 points, 2nd Eastern Conference
It's amazing how quickly things have turned around in Tampa, and this rookie coach has a lot to do with it.
2. Marc Crawford
Record: 30-18-6, 66 points, 3rd Western Conference
The Stars are hanging on for dear life atop the Pacific. Can Crawford help stop the bleeding and lead the team to their first playoff appearance since 2008?
3. Barry Trotz
Record: 29-19-7, 65 points, 5th Western Conference
Every year Trotz does wonders with his team. His latest successful move was calling out players in the media, only to see them respond in the next game vs. Detroit.
Other candidates: John Tortorella, Alain Vigneault, Craig Ramsay
Past entries:
Dec. 3
Dec. 17
Dec. 31
Jan. 14
Jan. 28
Photos credit: NHL.com