Every other Friday, we bring you an updated look at the candidates for the major awards around the league…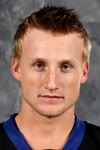 HART TROPHY
1. Steven Stamkos
Stats: 60 GP, 41 G, 36 A, 77 Pts, +11
It'd take a pretty big slump for Stamkos not to win the Rocket Richard Trophy. He has to be viewed as the favorite for the Hart right now, as well.
2. Daniel Sedin
Stats: 62 GP, 32 G, 47 A, 79 Pts, +24
Daniel is well on his way to a career-high in points, but how will Henrik's and Ryan Kesler's presence hurt his chances at MVP? They all may cancel each other out.
3. Tim Thomas
Stats: 43 GP, 27-8-6, 1.99 GAA, .939 SV%, 7 SO
Even though Thomas' stats are starting to take a turn for the worse, there's no doubt that he's carried Boston at times this year.
Other candidates:
Henrik Sedin, Sidney Crosby, Corey Perry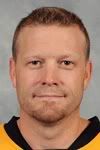 VEZINA TROPHY
1. Tim Thomas
Stats: 43 GP, 27-8-6, 1.99 GAA, .939 SV%, 7 SO
Like I mentioned, Thomas' numbers are gravitating back to earth. Can he hold onto his Vezina Trophy grip?
2. Pekka Rinne
Stats: 44 GP, 21-17-6, 2.14 GAA, .928 SV%, 4 SO
Rinne has been a catalyst for Nashville this season, but is he running out of time to catch Thomas?
3. Roberto Luongo
Stats: 46 GP, 28-11-7, 2.27 GAA, .924 SV%, 3 SO
Vancouver's stalwart between the pipes is having his best statistical season since arriving in 2006, which is saying something.
Other candidates:
Jonathan Quick, Carey Price, Henrik Lundqvist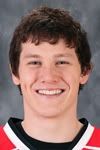 CALDER TROPHY
1A. Jeff Skinner
Stats: 61 GP, 22 G, 24 A, 46 Pts, -1
The Carolina sensation has probably gained the popularity vote for the Calder, but he certainly has company.
1B. Logan Couture
Stats: 59 GP, 25 G, 18 A, 43 Pts, +13
Couture is a very close second to Skinner right now. Many close to the Sharks say he's been their MVP this season.
3. Michael Grabner
Stats: 58 GP, 25 G, 11 A, 36 Pts, +9
Grabner has been quite the early-season waiver pickup by GM Garth Snow and company.
Other candidates:
Corey Crawford, Taylor Hall, Brad Marchand, Sergei Bobrovsky, John Carlson
NORRIS TROPHY
1. Keith Yandle
Stats: 62 GP, 9 G, 43 A, 52 Pts, +1
Not that I'm 'rooting' for Yandle to get the Norris, but it's good to see him the credit he deserves despite playing in Phoenix.
2. Nicklas Lidstrom
Stats: 54 GP, 10 G, 19 A, 29 Pts, +22
What else is left to say about Lidstrom? The 40-year-old is working wonders this season.
3. Zdeno Chara
Stats: 56 GP, 9 G, 37 A, 46 Pts, -3
The mammoth defenseman is playing similarly to his Norris campaign in 2008-09.
Other candidates:
Kris Letang, Shea Weber, Lubomir Visnovsky
JACK ADAMS TROPHY
1. Guy Boucher
Record: 35-18-7, 77 points, 2nd Eastern Conference
The rookie bench boss has Tampa Bay on track for its first division title since 2004 – the year they won the Cup.
2. Dave Tippett
Record: 33-20-9, 75 points, 4th Western Conference
Nobody has won back-to-back Jack Adams since Jacques Demers in the 80's, but Tippett is making a case to win it again this season.
3. Barry Trotz
Record: 31-22-8, 70 points, 9th Western Conference
Trotz and the Preds have dealt with an array of key injuries. How they finish the season will determine his candidacy.
Other candidates:
Jacques Lemaire, Marc Crawford, Alain Vigneault
Past entries:
Dec. 3
Dec. 17
Dec. 31
Jan. 14
Jan. 28
Feb. 11
Photos credit: NHL.com