Every other Friday, we bring you an updated look at the candidates for the major awards around the league…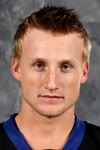 HART TROPHY
1. Steven Stamkos
Stats: 67 GP, 42 G, 39 A, 81 Pts, +8
'Stammer' doesn't appear to be a lock like he did about a month ago, but might approach that status again if he gets hot soon.
2. Daniel Sedin
Stats: 68 GP, 34 G, 50 A, 84 Pts, +23
Henrik won it last year; can Daniel complete the back-to-back? I have doubts he'll be able to win, but he's making his best case to do so.
3. Jonathan Toews
Stats: 66 GP, 28 G, 40 A, 68 Pts, +24
Captain Toews has put the Blackhawks on his back, leading them a recent eight-game win streak and putting them in prime playoff positioning.
Other candidates:
Alex Ovechkin, Henrik Sedin, Jarome Iginla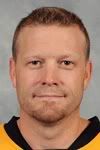 VEZINA TROPHY
1. Tim Thomas
Stats: 47 GP, 29-8-8, 2.01 GAA, .939 SV%, 7 SO
No matter what happens between now and the end of the year, I think many have already decided Thomas will win the Vezina.
2. Pekka Rinne
Stats: 51 GP, 24-19-8, 2.08 GAA, .930 SV%, 6 SO
Rinne continues to be the MVP of the Predators, who are fighting tooth and nail for a playoff spot.
3. Roberto Luongo
Stats: 46 GP, 31-13-7, 2.22 GAA, .925 SV%, 3 SO
Luongo is putting together one of his better seasons in his career, being a big part of Vancouver's pursuit of the Presidents' Trophy.
Other candidates:
Carey Price, Jonathan Quick, Antti Niemi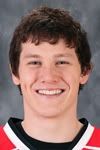 CALDER TROPHY
1. Jeff Skinner
Stats: 67 GP, 23 G, 26 A, 49 Pts, -2
I keep beating this drum… but Skinner is going to get a lot of the popularity vote – like it or not.
2. Logan Couture
Stats: 64 GP, 25 G, 19 A, 44 Pts, +17
Couture's production has tailed a bit, but his two-way play is still effective.
3. Corey Crawford
Stats: 43 GP, 26-13-4, 2.26 GAA, .917 SV%, 3 SO
Chicago's backstop is in the running, but he hasn't helped himself in this discussion despite his team's recent success.
Other candidates:
Michael Grabner, Sergei Bobrovsky, John Carlson
NORRIS TROPHY
1A. Keith Yandle
Stats: 68 GP, 10 G, 44 A, 54 Pts, +0
Not only has Yandle been one of the NHL's best all-around defensemen this year, but he is Phoenix's MVP.
1B. Nicklas Lidstrom
Stats: 67 GP, 13 G, 41 A, 54 Pts, -2
I know plus/minus shouldn't be a deciding statistic, but Lidstrom's minus-2 is the lowest number in his career.
3. Zdeno Chara
Stats: 67 GP, 11 G, 23 A, 34 Pts, +23
I hope voters don't use Chara's hit on Max Pacioretty as something to rescind votes. Chara has been on top of his game most of the year.
Other candidates:
Kris Letang, Lubomir Visnovsky, Shea Weber
JACK ADAMS TROPHY
1. Guy Boucher
Record: 38-21-8, 84 points, 5th Eastern Conference
Everyone mentions that Boucher inherited a talented team. That is true… but why didn't the Lightning win last year or the year before? Boucher, a rookie coach, has been great for the Bolts.
2. Dan Bylsma
Record: 39-21-8, 86 points, 4th Eastern Conference
How does Bylsma still have his Pens in first-round home-ice positioning amidst all the injuries? That itself should put him in the running.
3. Dave Tippett
Record: 35-23-11, 81 points, 5th Western Conference
Last year's Jack Adams winner is working his magic once again for the Coyotes.
Other candidates:
Marc Crawford, Bruce Boudreau, Jacques Lemaire
Past entries:
Dec. 3
Dec. 17
Dec. 31
Jan. 14
Jan. 28
Feb. 11
Feb. 25
Photos credit: NHL.com