Every other Friday, we bring you an updated look at the candidates for the major awards around the league. All five discussed below seem to be wide open!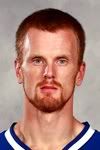 HART TROPHY
1. Daniel Sedin
Stats: 74 GP, 40 G, 55 A, 95 Pts, +27
Wednesday's performance in Detroit may have won Daniel the Hart, as he scored two clutch goals in a 2-1 game on the big stage.
2. Corey Perry
Stats: 74 GP, 42 G, 41 A, 83 Pts, +3
The current run that Perry is on has been phenomenal. In his last 8 games, he has 11 goals and 15 points, leading the Ducks into the top eight in the West.
3. Steven Stamkos
Stats: 73 GP, 43 G, 43 A, 86 Pts, +0
Stamkos is fading fast in this MVP race after being the favorite most of the second half.
Other candidates:
Jonathan Toews, Henrik Sedin, Pekka Rinne, Carey Price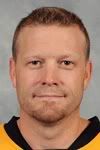 VEZINA TROPHY
1. Tim Thomas
Stats: 51 GP, 31-10-8, 2.02 GAA, .938 SV%, 8 SO
Though Thomas hasn't been as good in the second half, it's going to be tough to yank away the Vezina lead from him.
2. Pekka Rinne
Stats: 57 GP, 29-20-8, 2.10 GAA, .929 SV%, 6 SO
Nashville's pillar in net has been extremely clutch and valuable, and he seems to be on the highlight reel on a nightly basis.
3. Henrik Lundqvist
Stats: 61 GP, 32-24-5, 2.28 GAA, .922 SV%, 10 SO
Lundqvist has overcome a mid-season rough patch with a dominant stretch of late. He now leads the league in shutouts.
Other candidates:
Carey Price, Roberto Luongo, Marc-Andre Fleury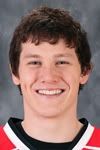 CALDER TROPHY
1. Jeff Skinner
Stats: 73 GP, 25 G, 28 A, 53 Pts, -1
Skinner's production has slowed (like a lot of rookies), but I still think he's going to receive a lot of the popular vote.
2. Logan Couture
Stats: 72 GP, 28 G, 22 A, 50 Pts, +16
Couture's two-way play has undoubtedly been key to the Sharks' success.
3. Michael Grabner
Stats: 71 GP, 31 G, 17 A, 48 Pts, +17
The highest stock in this Calder race might be Grabner's. If Skinner and Couture continue to see their production tail off, Grabner may be able to steal this award.
Other candidates:
Corey Crawford, John Carlson, Tyler Ennis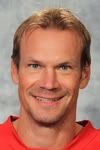 NORRIS TROPHY
1. Nicklas Lidstrom
Stats: 74 GP, 14 G, 44 A, 58 Pts, -2
The consensus seems to be that Lidstrom will end up winning the Norris, despite having a minus rating for the first time in his career.
2. Keith Yandle
Stats: 76 GP, 11 G, 47 A, 58 Pts, +10
Yandle's 58 points are tied for second in the league amongst defensemen. The 4th-round pick from 2005 has certainly taken his game to another level this year.
3. Lubomir Visnovsky
Stats: 73 GP, 15 G, 46 A, 61 Pts, +14
Visnovsky seems to be gaining a lot of steam in this race, and rightfully so. He's in the middle of a career year and has 15 points in 11 games this month.
Other candidates:
Shea Weber, Zdeno Chara, Kris Letang
JACK ADAMS TROPHY
1. Guy Boucher
Record: 39-23-11, 89 points, 5th Eastern Conference
Boucher doesn't have the grip on the Jack Adams that he did a month ago, but I can still see the rookie bench boss winning it.
2. Dan Bylsma
Record: 43-23-8, 94 points, 4th Eastern Conference
Some people aren't buying in to Bylsma-for-Jack Adams, but I have a different view. No Crosby, no Malkin, and the team could still win the division (not likely, but possible).
3. Bruce Boudreau
Record: 43-21-10, 96 points, 2nd Eastern Conference
Boudreau changed the way the Caps approached things, and it has paid dividends. His team has fought through more adversity this year than in recent years.
Other candidates:
Jacques Lemaire, Barry Trotz, Dave Tippett
Past entries:
Dec. 3
Dec. 17
Dec. 31
Jan. 14
Jan. 28
Feb. 11
Feb. 25
Mar. 11
Photos credit: NHL.com